IEEC 2017
VENUE & ORGANISERS
ABOUT KARACHI
Karachi is a bustling metropolis of over 20 million people, located on the southern coastline of Sindh province next to the Arabian Sea. It is the industrial and commercial hub of Pakistan with several industrial zones, an international airport, two seaports and rail and road linkages to the rest of the country. With several renowned universities located in the city, Karachi is a major center for education and higher learning in South Asia and the Muslim world. The city is an ongoing bonanza of shopping surprises that dizzies with enchanting sights and sounds of amazing bargains. Most hotels, restaurants and many shops accept international credit cards. Pakistan standard time is Greenwich Time (GMT) +5hours. The electrical supply is 220-240 volts.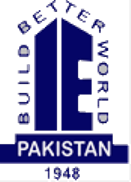 THE INSTITUTION OF ENGINEERS PAKISTAN
The Institution of Engineers Pakistan (IEP) was established in 1948. It is the premier national body of engineers working for the advancement of the engineering profession. It has headquarters at Lahore and centers in all major cities of Pakistan as well as in Riyadh, Saudi Arabia & Bahrain. IEP has signed technical collaboration agreements with more than forty professional Engineering Organizations across the globe. IEP is also the member of six international / regional engineering bodies and has the honor to represent Pakistan at these forums. IEP Karachi Centre is the biggest center of IEP. IEP Karachi Centre is going to organize the 2nd International Electrical Engineering Conference in May 2017. The 1st International Electrical Engineering Congress will be a 2 days event, spread over an inaugural and four technical sessions on the 19th and 20th May 2017. This congress will be jointly organized by IEP Karachi Centre and NED University of Engineering and Technology, Karachi (Department of Electrical Engineering).
NED UNIVERSITY OF ENGINEERING AND TECHNOLOGY NED University is one of the oldest engineering institutions in Pakistan. It offers Bachelors, Masters and Doctoral degree programs. The programs are aimed at preparing students to shoulder their professional responsibilities and enable them to contribute in research and development in related fields. Various seminars and conferences are held every year which not only provide practical exposure to students but also a platform for academia-industry collaboration.